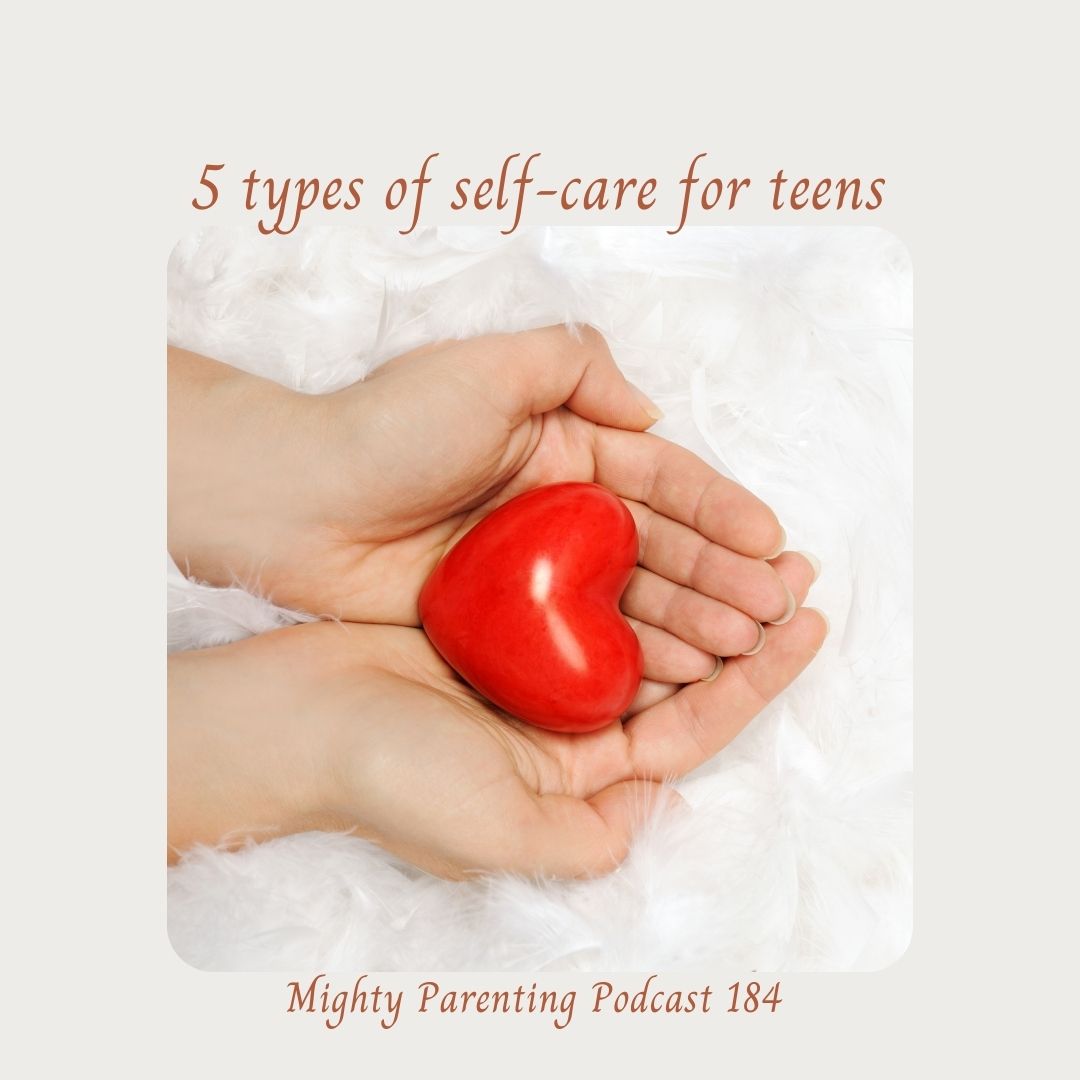 5 Types of Self-Care for Teens | Kristi Hugstad | Episode 184
Jul 5th, 2021 by mightyparenting
Stress. Climbing rates of anxiety. Huge pressure. This is life for teens and twenty somethings today. And our kids don't have the tools they need to avoid it and create emotional wellness. A large part of creating emotional wellness is self-care for teens and twenty somethings—actually, for all of us. We all need self-care. If it's something you don't truly understand or make time for then it's likely your child won't either. Mighty Parenting podcast host Sandy Fowler talks to author and recovery specialist Kristi Hugstad. They cover self-care for teenagers including what that looks like, what it does for our kids, and the science behind it.
Our Guest: Kristi Hugstad
Detailed Show Notes and Support at MightyParenting.com episode 184
Our Sponsors: 
iBme — Mindfulness courses and retreats for teens and adults, online and in-person. Visit iBme.com to learn more and register for programs including in-person and online summer retreats.
Omio, a travel booking company that covers planes, trains, and buses. Use the code LISTENER5 to get 5% off through July 31st at https://omio.sjv.io/c/2544961/1078765/7385 
Share
|
Download