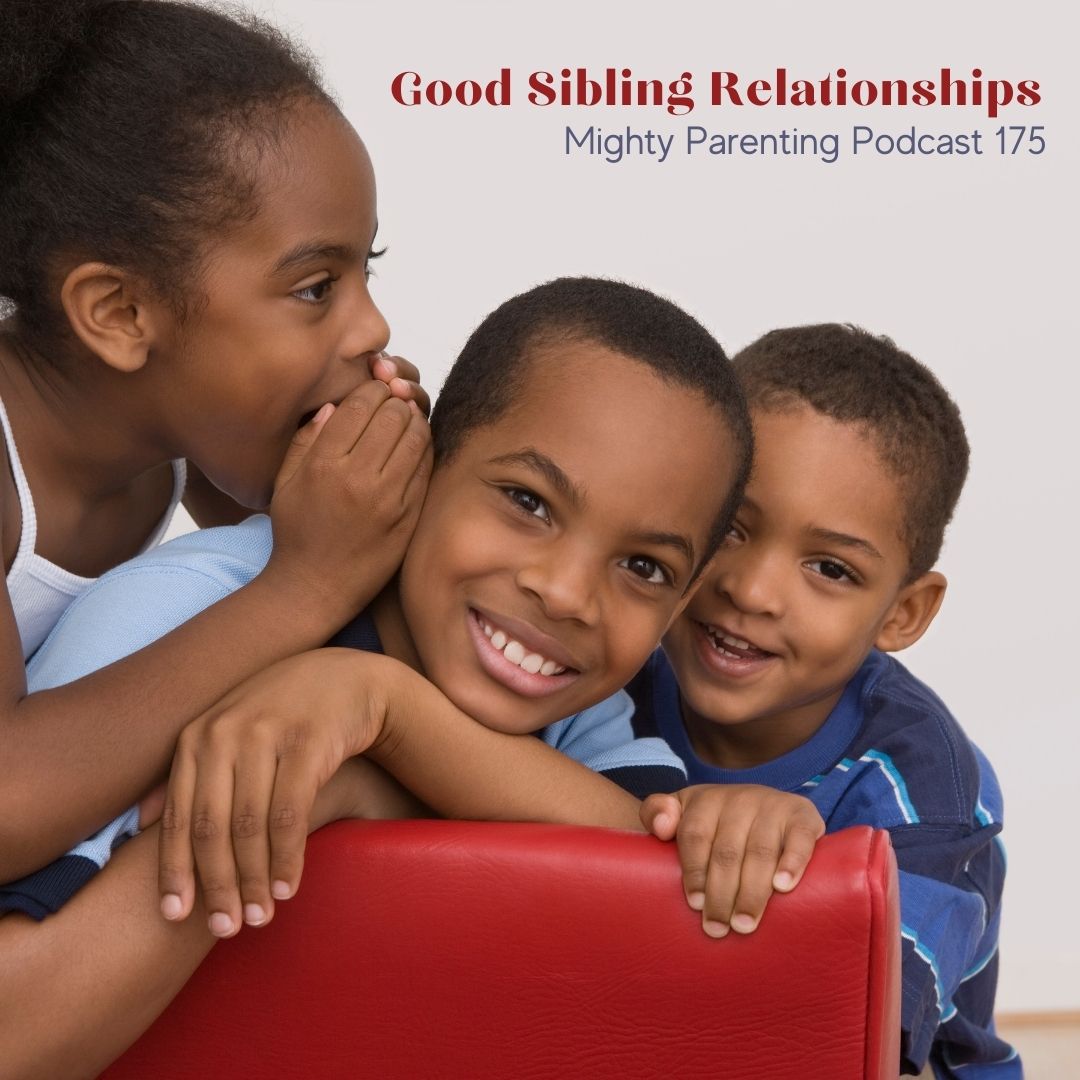 Good Sibling Relationships | Kira Dorrian and Deana Thayer | Episode 175
May 3rd, 2021 by mightyparenting
Kids arguing, not cutting each other slack, or ignoring each other can really push parents' buttons. This isn't the dream we had when we brought home that second little bundle of joy. We imagined our kids growing up together and having strong sibling relationships. We imagined them playing together and supporting each other throughout life. But sibling relationships aren't always like that. We may deal with sibling rivalry, arguing, and turbulent times. Yet, we know sibling relationships are important for our children. Kira Dorrian and Deana Thayer join Mighty Parenting podcast host Sandy Fowler to discuss sibling relationships and sibling rivalry. They cover the reason sibling relationships are so important and the parents' role in those relationships. They talk about how to foster strong sibling bonds and what a healthy sibling relationship looks like.
Our Guests: Kira Dorrian and Deana Thayer 
Detailed Show Notes and Support at MightyParenting.com episode 175
Our Sponsors: 
iBme — Mindfulness courses and retreats for teens and adults online and in-person. Visit iBme.com to learn more and register for programs.
Stressed moms have a harder time being the parent they want to be. Get Sandy's free Core Strategy Inventory at sandyfowler.com/stress-relief
Share
|
Download