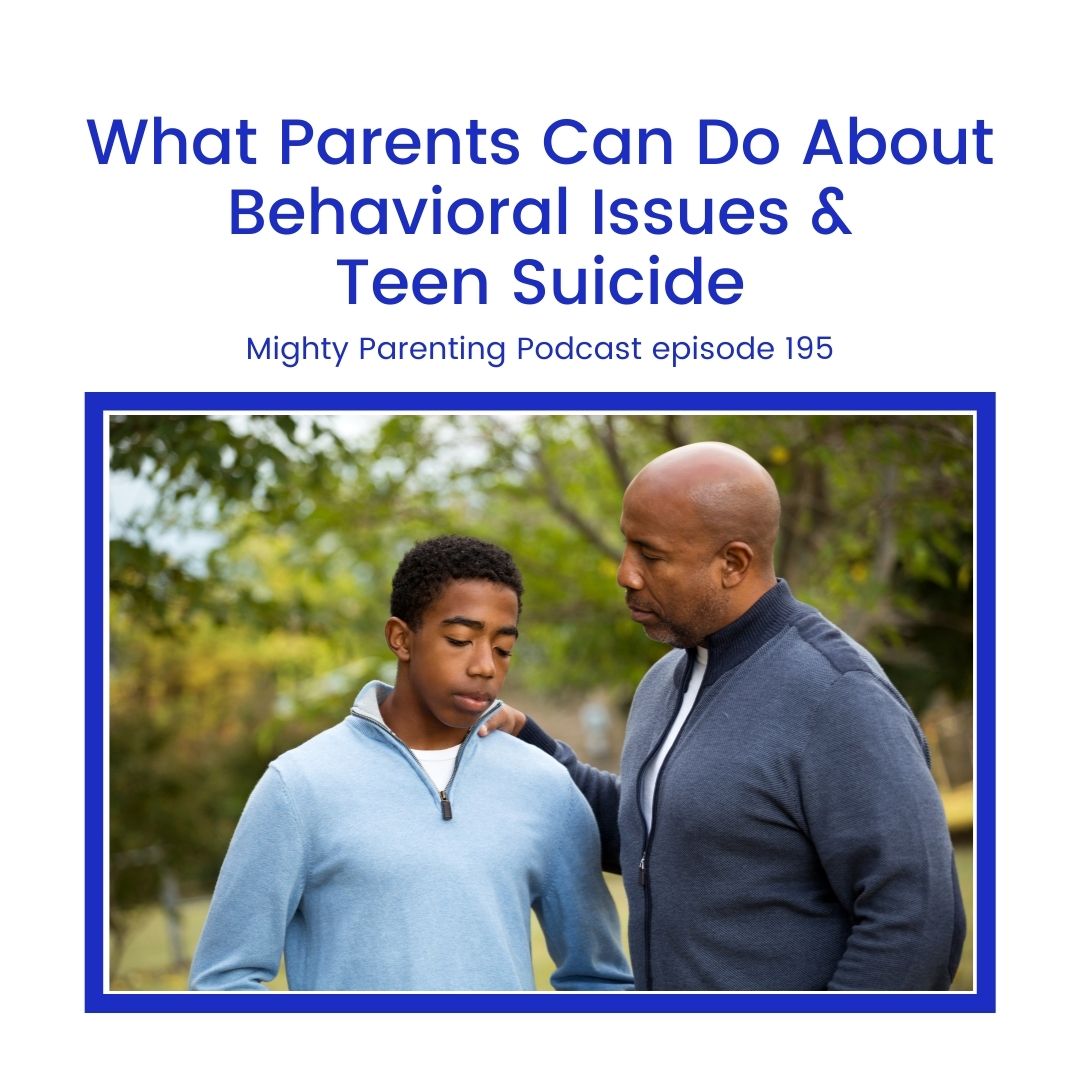 What Parents Can Do About Behavioral Issues and Teen Suicide | Dr Lia Gaggino | Episode 195
Sep 20th, 2021 by mightyparenting
Parents can do more than they realize to help their teen deal with the roller coaster of emotions that come with the teenage years. As our kids grow and their brains develop, they experience large feelings. Their limited skill set for managing emotions paired with the extra pressure of the pandemic has exacerbated behavioral health issues and increased teen suicide. Mighty Parenting podcast host Sandy Fowler interviews Dr. Lia Gaggino to find out what we need to know about behavioral health and teen suicide. They discuss what's happening, why, and share steps parents can take to help their teenagers.
Our Guest: Dr. Lia Gaggino
Detailed Show Notes and Support at MightyParenting.com episode 195
Our Sponsor: 
Sandy Fowler: Are you stressed but don't have time to deal with it? I get it. Grab my complimentary lesson at http://sandyfowler.com/notime to find out how to start feeling better today.
Share
|
Download