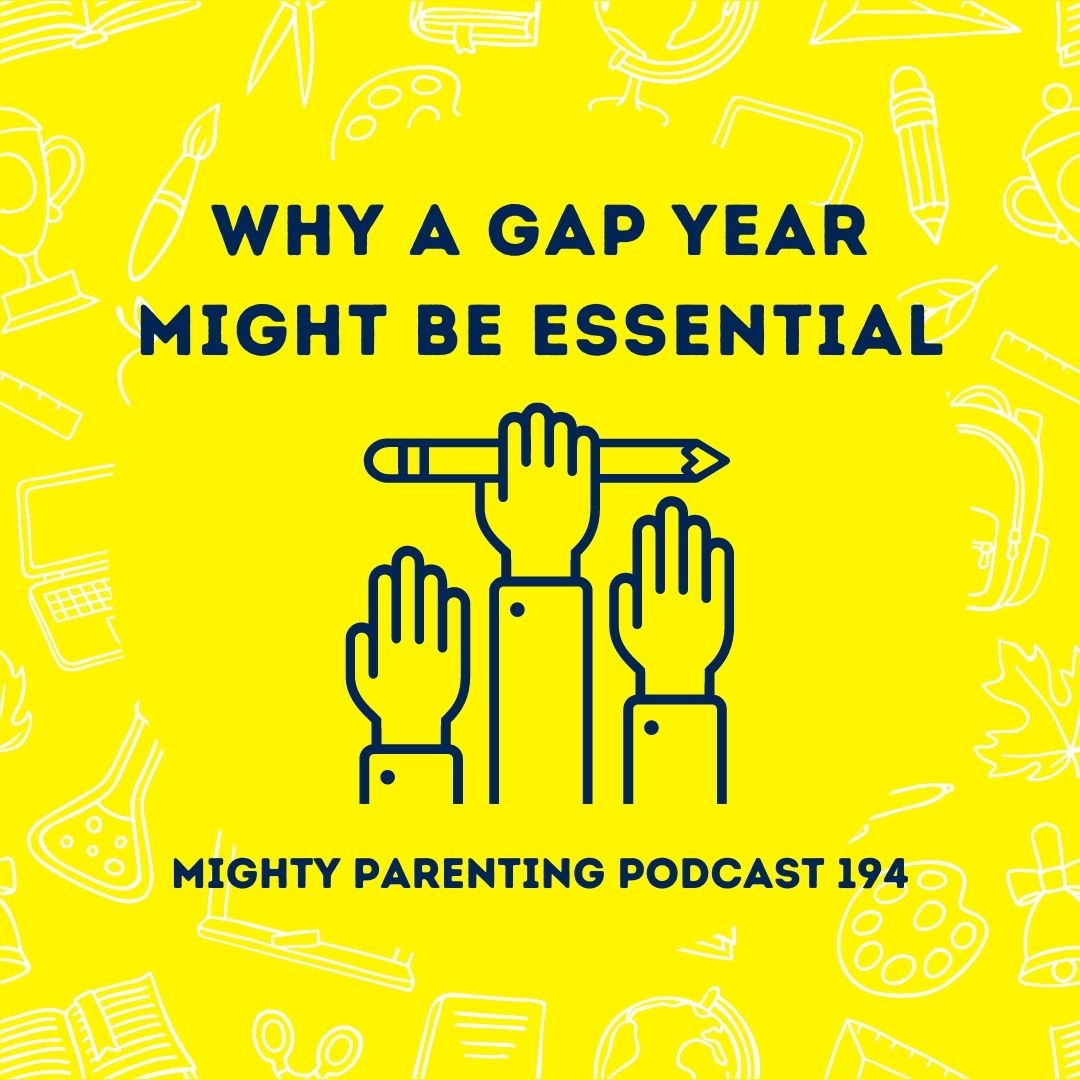 Why a Gap Year Might Be Essential | Emma B Perez | Episode 194
Sep 13th, 2021 by mightyparenting
It's becoming more and more common for teens to take a gap year in their secondary educations, and parents often get concerned because of some common misconceptions, including that gap years are excuses to skip school and can be damaging to college prospects. Emma B Perez joins Mighty Parenting podcast host Sandy Fowler to help calm parents' fears regarding gap years and enlighten us as to the benefits and full potential for growth and experiences that gap years actually hold for our teens.
Our Guest: Emma B Perez
Detailed Show Notes and Support at MightyParenting.com episode 194
Our Sponsor: 
Sandy Fowler: Are you stressed but don't have time to deal with it? I get it. Grab my complimentary lesson at http://sandyfowler.com/notime to find out how to start feeling better today.
Share
|
Download